A simple UV exposure unit can be made with 8 to 10 standard 60 cm 20 Watt TL tube fittings. Attach them to a piece of plywood and wire them parallel. Add back and sides for support. You have to use 18/20W, 38mm UV tubes.
I am using the now discontinued Philips TL 05 20W but they can be replaced by Philips Actinic BL 18W/10
I also made a vacuüm frame for this UV unit: vacuum_frame.pdf. See last section.
Topview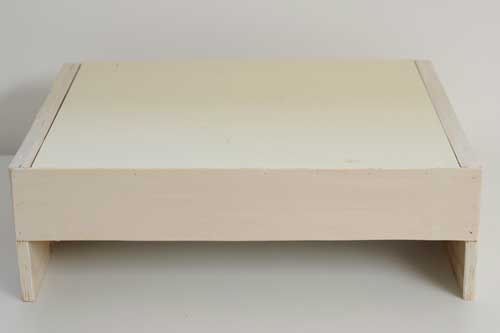 Bottom